The second decade of the 21st century is facing the European Union with unprecedented challenges, which encompass new threats: the crisis of immigration, the risk of terrorist attacks, the uncertainty about the member states that leave the organization, challenges to the idea of greater European integration and solidarity, raised by the populist movements in some member states as well as the anti-European resentment resulting from pending issues: massive migration, the destruction of the environment and the increase of inequality within the global perspective .
EFT is a two-year project focused on these worrying phenomena. Professionals from four totally different cultures will hold a series of meetings over the next 2 years in order to investigate and discuss the issue of fair trade and how they can help address the above problems, contributing to European objectives and the exchange of good practices.
The achievement of the objectives will have a positive effect on the lives, schools, local communities of its participants and, therefore, in Europe. With the help of the project, they will be better prepared to participate actively in the present and future challenges, the development of a model of a more equitable, conscious and responsible European society in the future.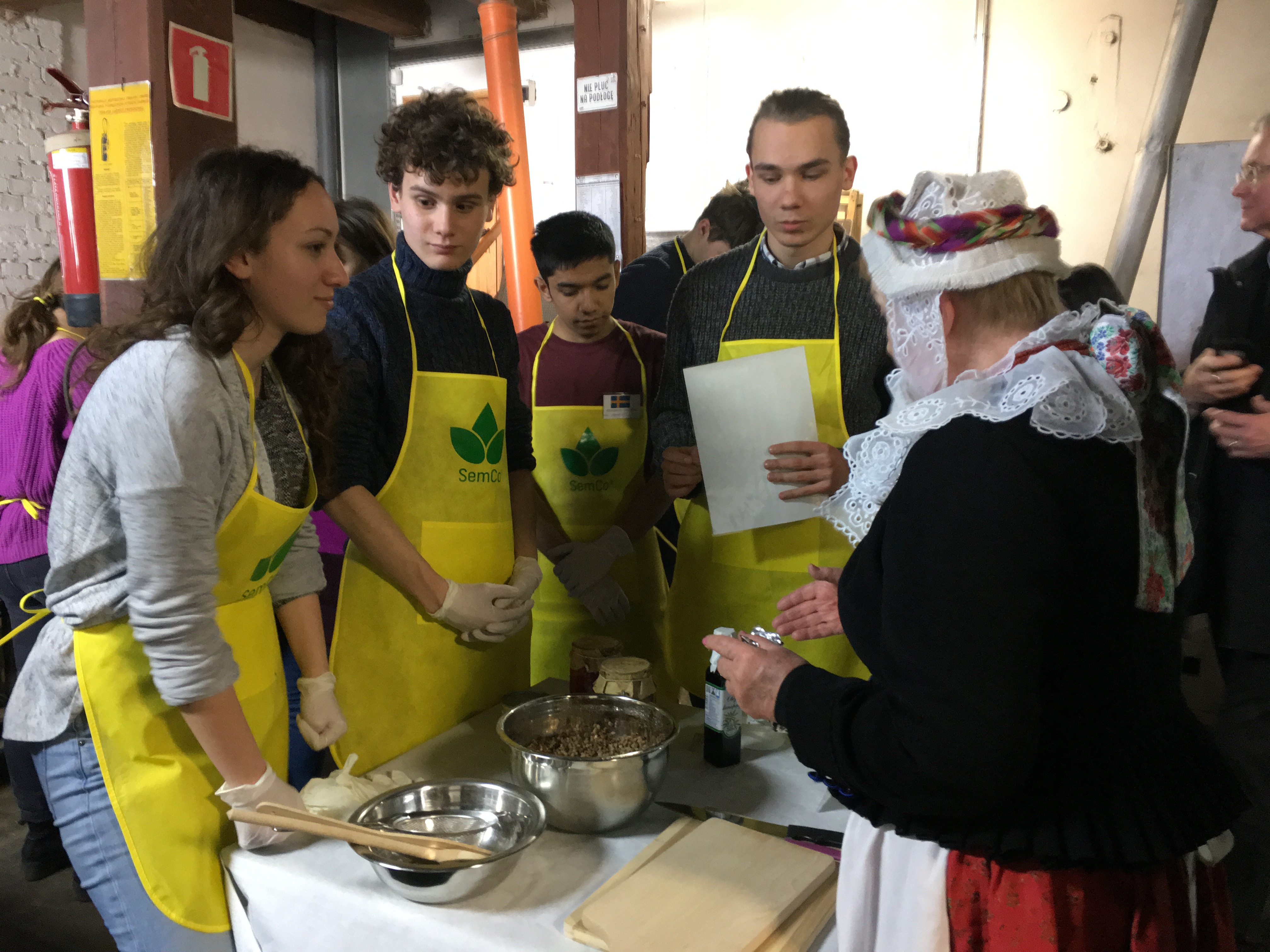 RESULTS OF THE PROJECT
PowerPoint or Prezi Presentations prepared by students related to the topics of Fair Trade and Economics, business, sustainable development.
Design of brochures/postcards on issues related to Fair Trade justice, equity and equality.
Collection of "good practices", examples of innovative training (focused on CLIL and ICT).
An international book of recipes from the regions involved
An anti-stress colouring book, with characteristic motifs of the regions involved.
A photographic exhibition
Fair Trade competition for students, which will cover over 60 questions.
City Games.
Posters that show the results of the workshops.
An international dictionary in the languages of the participating students, which contains 20 important expressions of the regions.
A video that represents the reality in which we live in this multicultural Europe
The results will be published on the websites of the centres, as well as on the eTwinning platform.
 FORMATION ACTIVITIES
Project Meeting in Scotland – October 2016
Fairtrade and philosophy, a way of living in a plural / just and equitable society/citizens/ Fairtrade and moral obligation (duty)
Project Meeting in Spain – April 2017
Fair Trade and Economy, "Proximity Trade"
Project Meeting in Sweden – October 2017
The meeting in Borås will focus on fair trade and business.
Project Meeting in Poland – April 2018
Fair trade and sustainable development.